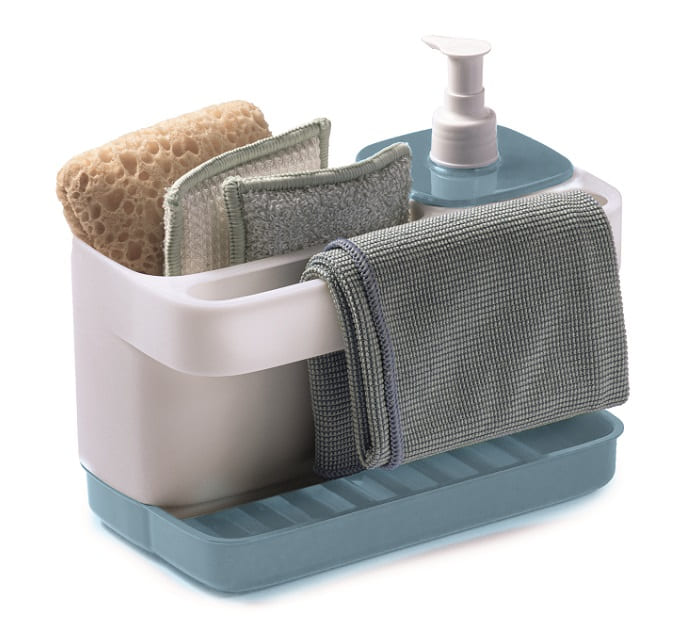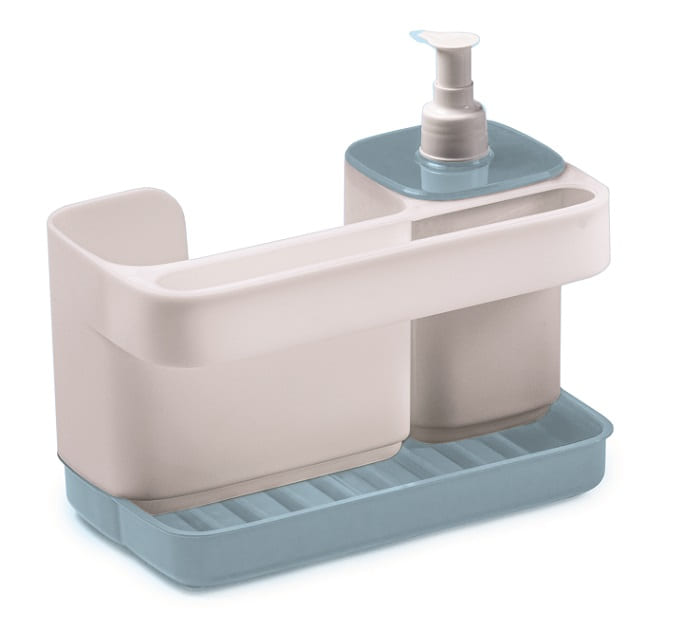 Tidy Up Light Blue
Ideal for keeping dishwashing and sink accessories at hand and in order all the times.
In a single item: a dispenser for liquid soap or dishwashing detergent, a compartment for sponges and gloves, along with a cloth holder.
The detergent-holder with dispenser has a 400 ml capacity.
All parts can be disinfected by washing in the dishwasher.
Design, technology, quality, 100% Made in Italy
0% BPA – Use & Reuse product – 100% Recyclable

Technical features
ean no.

8001136 904875

article size cm

21 x 12 x 18

Continuing its own project of environmental sustainability, Snips for this collection, uses RECYCLED plastic material instead of the raw material from oil. Such raw material, carefully chosen and approved, guarantees quality and long life of the product. Every product in this line is also 100% recyclable, and it follows the process of recycled plastic, and the one of Circular Economy.
This site is registered on
wpml.org
as a development site.