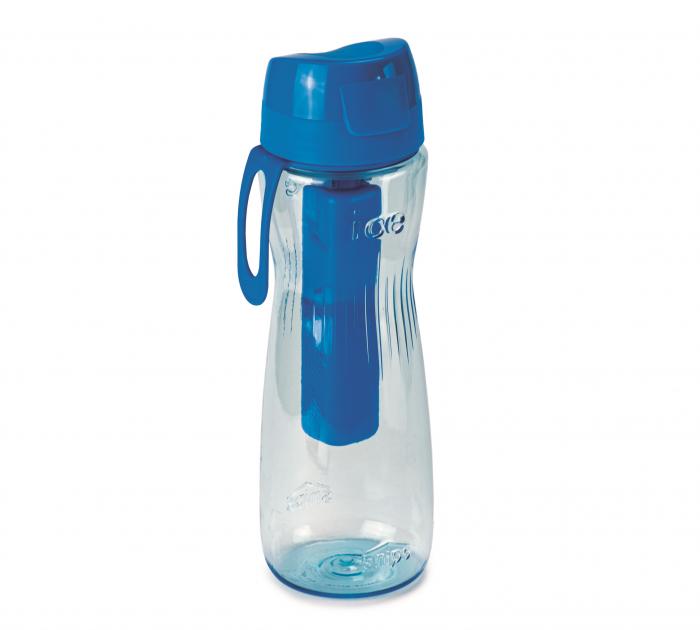 Tritan Renew Ice Water Bottle 0,75L
Thanks to the ice-stick this 0,75 L water bottle is practical and versatile.
The water stays fresher longer whether you take it with you to the gym or you want to stay hydrated while on the move.
The innovative FlipTop cap, which opens and closes with a simple movement, and the rubber strap, make it particularly practical even for those who practice indoor and outdoor sports.
Easy-to-clean, also in the dishwasher, thanks to the wide opening.
It is made of Tritan Renew: an innovative, impact-resistant material.
Design, technology, quality, 100% Made in Italy
0% BPA – Use & Reuse product – 100% Recyclable
Technical features
ean no.

8001136 900921

article size cm

8.00 x 8.00 x 26.50

Products made with Tritan Renew™ are as tough and durable as stainless steel. They are crystal clear and do not get dented or scratched. Products made with this material do not absorb or release odors or flavors. They are all dishwasher-safe products: they do not deform or break. It is a material that withstands very high temperatures, close to 100° C. Tritan Renew™ is free of BPA and all other bisphenol composites.
This site is registered on
wpml.org
as a development site.